ASAB is a podcast about science fact and science fiction, hosted by two trans scientists: Tessa (astrobiology) and Charles (entomology). Every other week we talk to each other or with another trans scientist about research, interesting facts, whether aliens can be gay, science fiction, and maybe sometimes about being trans. Transcripts available on our website: asabpodcast.com.
Episodes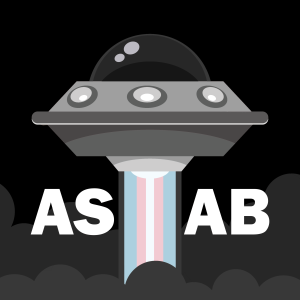 Friday Sep 25, 2020
Friday Sep 25, 2020
In this episode, we brought on three different space scientists to discuss the recent announcement of phosphine found in Venus's atmosphere. We talk about why it's exciting, what it means, whether there are aliens, and which ones we'd date. 
A transcript is available on our website here: https://asabpodcast.com/2020/09/25/episode-9/
You can find all of us on Twitter @DrAshleyNova, @powerzzs, @theneedforsneed, @cockroacharles, and @spacermase, and the show @ASABpod and at our website asabpodcast.com.