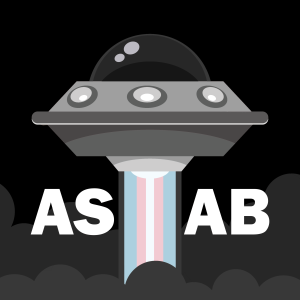 Monday Feb 20, 2023
Episode 61: Genetic Control of Courtship Behaviors in Flies and Roaches (Happy Belated Valentine's Day)
In this episode which is definitely right on time for Valentine's Day, Charles tells Tessa about a paper he read on the fruitless gene (originally identified in Drosophila melanogaster, the "laboratory fruit fly") and its possible control over the courtship behavior in Blattella germanica, the "German cockroach," another classic model organism. Tangents of variable length include how crucial genitals are to entomology, the placement of cockroaches in the insect family tree, and how cockroaches never get their due respect. 
Show notes and a transcript are available for the episode on our website: https://asabpodcast.com/2023/02/20/episode-61/
The show is on Twitter (for now) @ASABpod,Tessa @spacermase. 
Our intro music is by Nicole Petkovich. 
If you're trans and/or non-binary in science and would like to appear as a guest, please fill out our interest form: https://forms.gle/deQLoL4iYG6v1Qfq9 
Thank you for listening! 
Comments
(0)
To leave or reply to comments, please download free Podbean or