ASAB is a podcast about science fact and science fiction, hosted by two trans scientists: Tessa (astrobiology) and Charles (entomology). Every other week we talk to each other or with another trans scientist about research, interesting facts, whether aliens can be gay, science fiction, and maybe sometimes about being trans. Transcripts available on our website: asabpodcast.com.
Episodes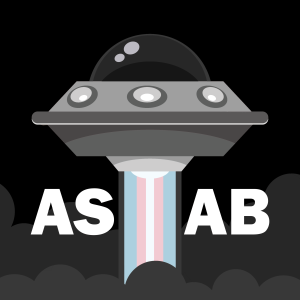 Monday Nov 28, 2022
Monday Nov 28, 2022
In this episode, we address what happens to all the insects when it's cold out - where do they go? how do they survive? how do you survive freezing temperatures? Including the elusive grylloblattids, freeze tolerant cockroaches, Alaskan stoneflies, and even some butterflies. 
A transcript and show notes for this episode are available on our website here: https://asabpodcast.com/2022/11/28/episode-58/
The show is on Twitter (for now) @ASABpod, Charles @cockroacharles, and Tessa @spacermase. 
Our intro music is by Nicole Petkovich. 
If you're trans and/or non-binary in science and would like to appear as a guest, please fill out our interest form: https://forms.gle/deQLoL4iYG6v1Qfq9 
Thank you for listening!