ASAB is a podcast about science fact and science fiction, hosted by two trans scientists: Tessa (astrobiology) and Charles (entomology). Every other week we talk to each other or with another trans scientist about research, interesting facts, whether aliens can be gay, science fiction, and maybe sometimes about being trans. Transcripts available on our website: asabpodcast.com.
Episodes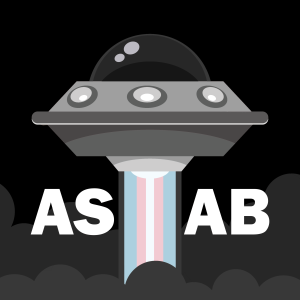 Saturday Sep 04, 2021
Saturday Sep 04, 2021
In this episode we watched and discuss the first two episodes of the classic alien teen romance drama, Roswell (not the CW show from 2019). Aliens! Mysteries! Teen love! A perfect show, except for everything wrong with it. 
A transcript is available at our website here: https://asabpodcast.com/2021/09/04/episode-35/
Charles is on Twitter @cockroacharles, Tessa is @spacermase, and the show is @ASABpod. 
Our intro music is by Nicole Petkovich. 
Thank you for listening!