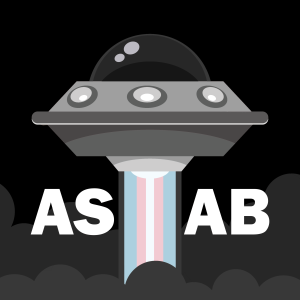 Friday May 21, 2021
Episode 29: Michaela Gallucci (izzitMichaela) on Climate Change and a LOT of Robot Talk
For this week's episode we're joined by "trans scientist, engineer, and inventor" Michaela Gallucci, founder of State of the Climate and host of science channel izzitMichaela, to talk about her background in science, her ongoing projects, and whether any of us would date a robot (yes, depending). 
We're having some technical issues with our website, so show notes and a transcript will be posted when that's resolved. 
You can find more of Michaela on her channel (linked above) or on Twitter @izzitMichaela. 
Charles is on Twitter @cockroacharles and Tessa is @spacermase. The show is on Twitter @ASABpod. 
Thank you for listening! 
Comments
(0)
To leave or reply to comments, please download free Podbean or