ASAB is a podcast about science fact and science fiction, hosted by two trans scientists: Tessa (astrobiology) and Charles (entomology). Every other week we talk to each other or with another trans scientist about research, interesting facts, whether aliens can be gay, science fiction, and maybe sometimes about being trans. Transcripts available on our website: asabpodcast.com.
Episodes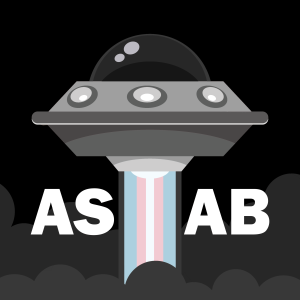 Thursday May 06, 2021
Thursday May 06, 2021
This week's episode is an exploration of the modest but fascinating family Ulidiidae, the "picture-winged flies." Tangents include fly phylogenies (fly-logeny), sperm and the distribution thereof, and whether there's any truly correct way to pronounce scientific names. 
A transcript of the episode is available at our website here: https://asabpodcast.com/2021/05/06/episode-28/
This episode follows the first publication out of Charles's MS thesis, "An illustrated identification key to the genera of Ulidiidae (Diptera: Tephritoidea) of the United States and Canada," published in the Canadian Journal of Arthropod Identification here: https://cjai.biologicalsurvey.ca/w_45/w_45.html
Charles is on Twitter @cockroacharles, and Tessa @spacermase 
The show is on Twitter @ASABpod and transcripts and show notes for all episodes can be found at our website asabpodcast.com. 
Thank you for listening!