ASAB is a podcast about science fact and science fiction, hosted by two trans scientists: Tessa (astrobiology) and Charles (entomology). Every other week we talk to each other or with another trans scientist about research, interesting facts, whether aliens can be gay, science fiction, and maybe sometimes about being trans. Transcripts available on our website: asabpodcast.com.
Episodes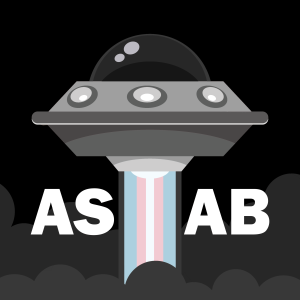 Thursday Apr 15, 2021
Thursday Apr 15, 2021
This week we have Kaitlin Rasmussen, "stellar astrophysicist and exoplaneteer," on to talk about their research in exoplanets, planets in general, spectrographs, and telescopes. We get a lengthy interlude about history of scientific methodology, which delights Charles. 
To see more about Kaitlin's work, check out her website at https://www.kaitlinrasmussen.com/, or see them on Twitter @toomanyspectra. 
A transcript and show notes for this episode are available at our website: https://asabpodcast.com/2021/04/15/episode-26/
Charles is on Twitter @cockroacharles and Tessa is @spacermase. 
The show is on Twitter @ASABpod or at our website asabpodcast.com. 
Thank you for listening!