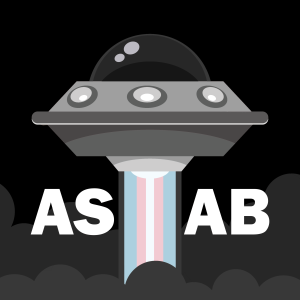 Thursday Mar 18, 2021
Episode 24: Ferengi Gender Double Feature ("Rules of Acquisition" / "Profit and Lace")
In this episode we tackle two Star Trek: Deep Space Nine episodes about Ferengi and their weird gender stuff: "Rules of Acquisition" (a classic "women dresses as man to pursue opportunity" plot) and "Profit and Lace" (a well-intentioned? disaster of '90s transmisogyny). We get pretty personal and ask the real questions, like, why would anybody ever do this? 
Warning for body/transition talk, dysphoria, "man in a dress" trope, transphobia, gay panic 
A transcript and show notes for this episode are available on our website here: https://asabpodcast.com/2021/03/18/episode-24/
Charles is on Twitter @cockroacharles. Tessa is on Twitter @spacermase. 
The show is on Twitter @ASABpod and at our website asabpodcast.com. 
Thank you for listening! 
Comments
(0)
To leave or reply to comments, please download free Podbean or