ASAB is a podcast about science fact and science fiction, hosted by two trans scientists: Tessa (astrobiology) and Charles (entomology). Every other week we talk to each other or with another trans scientist about research, interesting facts, whether aliens can be gay, science fiction, and maybe sometimes about being trans. Transcripts available on our website: asabpodcast.com.
Episodes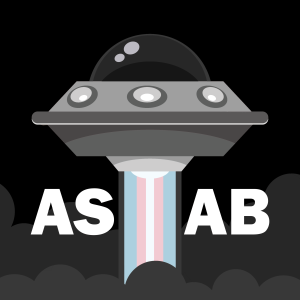 Thursday Feb 25, 2021
Thursday Feb 25, 2021
In this episode, we talk to recently graduated bioanthropology student Caitlin Hobbs on their thesis research investigating responses to death during the current COVID-19 pandemic. Tangents include what we want done with our bodies after death, how Victorians were very goth, and whether human bodies can be composted. 
Caitlin is still collecting responses for their thesis here: https://www.surveymonkey.com/r/RFX7TXQ
They are also on Twitter @caitlinthehob and a contributor to Book Riot here: https://bookriot.com/author/caitlin-hobbs/
A transcript and list of relevant links is available at our website: https://asabpodcast.com/2021/02/25/episode-21/
Charles is on Twitter @cockroacharles and Tessa @spacermase. The show is on Twitter and Instagram @ASABpod, and at our website asabpodcast.com. 
Thank you for listening!