ASAB is a podcast about science fact and science fiction, hosted by two trans scientists: Tessa (astrobiology) and Charles (entomology). Every other week we talk to each other or with another trans scientist about research, interesting facts, whether aliens can be gay, science fiction, and maybe sometimes about being trans. Transcripts available on our website: asabpodcast.com.
Episodes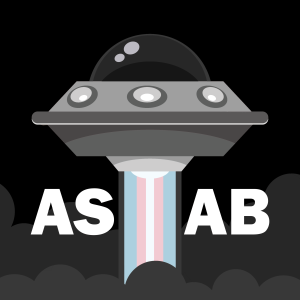 Tuesday Nov 10, 2020
Tuesday Nov 10, 2020
On this episode, we had on chemist Elizabeth Feinberg to talk about her research experiences with lasers, plastics, and sewage, and tells us what the heck plastic even is. Since recording this episode a few months ago, she got a new job! But we don't mention it because it was more recent than our recording. 
For each episode, we have a transcript on our website: https://asabpodcast.com/2020/11/10/episode-13/
You can find us on Twitter: Elizabeth @EC_Feinberg, Charles @cockroacharles, Tessa @spacermase. 
The show is on Twitter @ASABpod and our website asabpodcast.com
Thank you for listening!