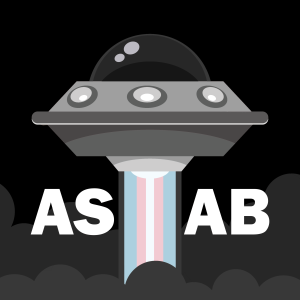 Saturday Oct 31, 2020
Episode 12: Super Spooky Halloween Special (The Locked Tomb Trilogy by Tamsyn Muir)
On this supersized super spooky Halloween special, we bring on returning guest Erin Barbeau to discuss the Locked Tomb Trilogy by Tamsyn Muir, which isn't especially trans but is very gay, and very spooky. 
A transcript of this episode is available on our website, https://asabpodcast.com/2020/10/31/episode-12/
Erin can be found online @insectoidreview and @bug_wrangler on Twitter, at zir SFF review blog https://insectoidreviews.wordpress.com/, and on Instagram @caterpillar.creative. 
Charles is on Twitter @cockroacharles and Tessa @spacermase. 
The show is on Twitter @ASABpod and on our website asabpodcast.com. 
Thank you for listening! 
Comments
(0)
To leave or reply to comments, please download free Podbean or