ASAB is a podcast about science fact and science fiction, hosted by two trans scientists: Tessa (astrobiology) and Charles (entomology). Every other week we talk to each other or with another trans scientist about research, interesting facts, whether aliens can be gay, science fiction, and maybe sometimes about being trans. Transcripts available on our website: asabpodcast.com.
Episodes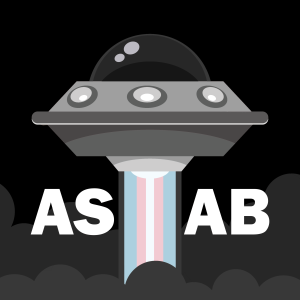 Tuesday Oct 06, 2020
Tuesday Oct 06, 2020
On today's episode we have immuno-oncology student Vic Zamloot on his research using Salmonella on cancerous tumors, as well as ethics in science and having never read Animorphs. Enough time has passed that when we recorded Vic was a mere PhD student and is now a full-fledged PhD candidate, which you won't be surprised to learn after you hear their command of relevant information. 
A full transcript for the episode is available at our website here: https://asabpodcast.com/2020/10/05/episode-10/
You can find Vic on Twitter at @dngayest, Charles @cockroacharles, Tessa @spacermase, and the show @ASABpod.